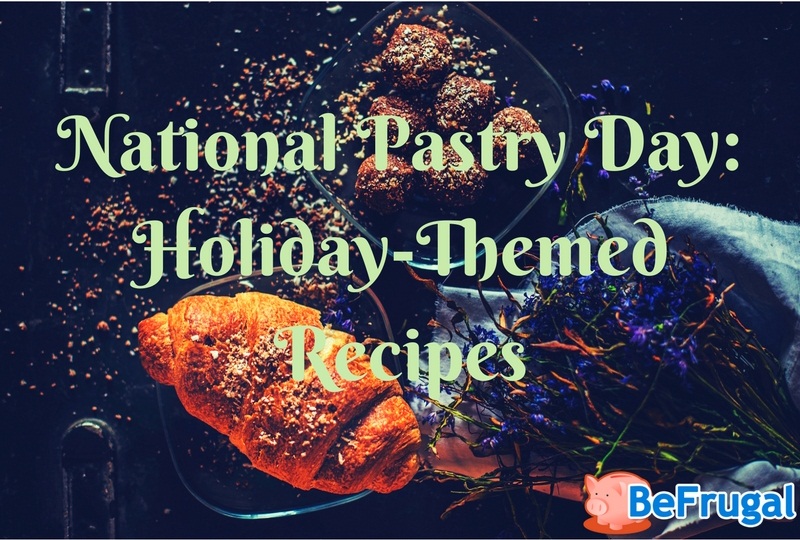 For anyone with a sweet tooth, today is National Pastry day. It's the best time to enjoy some of your favorite desserts, and with us being right in the middle of the holiday season, what better way to celebrate today than with holiday-themed pastry recipes. Check out some of the treats below.
Candy Cane Danish
If you're into crescent rolls, you should try this delicious recipe that will show you how to make a Candy Cane Danish. This recipe includes cherry pie filling, sweetened cream cheese, and just a hint of vanilla and almond extracts. You can make as many as you'd like and turning them into the shape of candy canes are pretty easy.
Peppermint Cheesecake Brownies
For more candy cane fun, check out this recipe for Peppermint Cheesecake Brownies. This recipe uses actual candy canes along with a cream cheese layer. Mixed together with the taste of fluffy brownies, these treats are sure to put you in the holiday spirit.
Christmas Cream Puffs
For those who love cream-filled pastries, try these Christmas Cream Puffs. These tiny desserts are made with pastry shells filled with vanilla cream and cranberry-raspberry compote. Topped with a little powdered sugar and some lemon zest, these make a great sweet and sour treat.
Hot Chocolate Cupcakes
Hot Chocolate is everyone's favorite drink to keep themselves warm during the winter, but have you ever tried Hot Chocolate Cupcakes? These cupcakes are made with hot chocolate and topped with marshmallow fluff and chocolate sprinkles.
Gingerbread Trifle
Gingerbread cookies are classic holiday treats. You can take these to the next level by making a Gingerbread Trifle. These layered cakes are made with mini gingerbread men along with ginger cake loaf. Not only are these fun to make, but they are even more fun to decorate.
Eggnog Pie
Much like the Hot Chocolate Cupcakes above, this Eggnog Pie recipe turns your favorite holiday drink into a delicious dessert. With only four ingredients, you can make this tasty pie and top it with some nutmeg.
Now that you have these recipes, here are some other places to get delicious pastry deals: