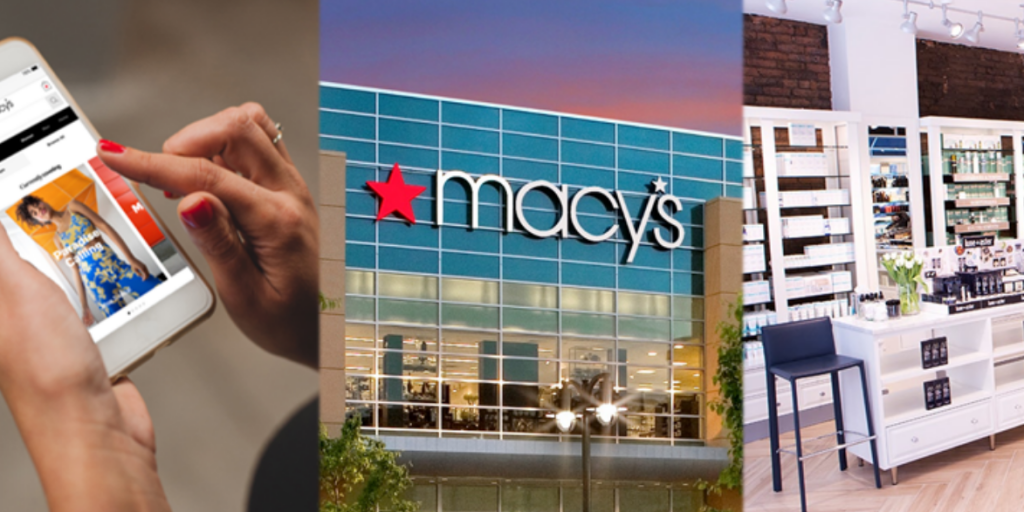 When it comes to epic sales and one-of-a-kind deals, there's nothing quite like the magic of Macy's. The beloved retailer regularly slashes its prices on everything from home essentials to the latest fashion and beauty must-haves -- and we're sharing how to make their incredible deals even better.
9 Tips for Shopping Smarter at Macy's
Ready to take your Macy's savings to the next level? The following tips will help you boost your cash back, score free shipping, earn savings passes and more.
1. Join Macy's Star Rewards.
One of the easiest ways to start saving at Macy's is to sign up for Star Rewards. This loyalty program is free to join and lets members earn 1-5% back in rewards for every purchase they make with limited exceptions (such as gift cards, services and fees). Once you've earned 1,000 points, you'll automatically receive $10 in Star Money to spend any way you see fit.
Members also receive free shipping on orders 25+, which is a huge incentive considering Macy's shipping regularly starts at $10.95 for orders under $49. Other notable benefits include special perks, Star Pass savings worth up to 25% off, birthday surprises and more.
Macy's credit card holders are automatically enrolled in Star Rewards as Silver members upon opening a Macy's credit card (subject to credit approval). Not interested in opening another line of credit? No problem! Everyone else can enroll in Star Rewards either online or in-store as a Bronze member to enjoy all the basic membership perks.
2. Skip the shipping fees.
As mentioned above, Star Rewards members always receive free shipping on orders $25+, which makes it relatively easy to get your order shipped free of charge. But if something you want falls below that threshold, you can always opt for free in-store or curbside pickup instead.
3. Shop Macy's Last Act items.
Macy's sells a ton of bestselling items from leading brands, which can make browsing their site both fun and overwhelming. If you're on the hunt for something specific, you can save time and narrow down your options quickly by browsing Macy's Last Act items. These products are heavily discounted at up to 80% off and tend to have limited size availability, so you may also want to filter your search by size, brand, or color. Just keep in mind these items tend to go fast, so don't hesitate when you spot a Frugal-worthy price.
4. Browse our hand-picked Macy's deals.
Here at BeFrugal, we have an entire team of deal-hunters who regular post the hottest deals with cash back across thousands of retailers. You can view our best Macy's finds on our Macy's store page as well as through our browser extension. This makes it easy to know what's discounted during the store's epic one-day sales and clearance events.
5. Save big on all things beauty.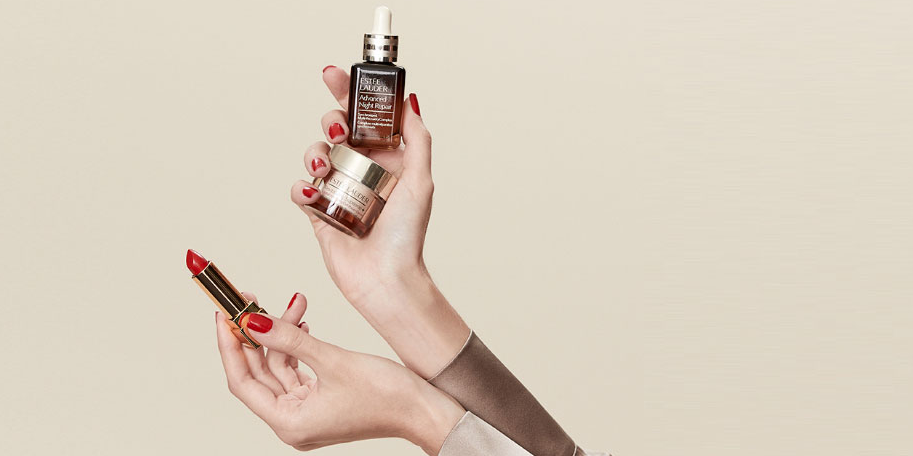 Makeup and skincare fanatics, this one's for you. Macy's is home to countless beauty brands like Clinique, Lancôme, Estée Lauder, IT Cosmetics, MAC and so many more. You'll frequently find cosmetics, skincare, haircare and perfume on sale for 15% off or more, but that's not all. The department store also offers special holiday sets and one-of-a-kind bundles created exclusively for Macy's for deeper discounts on your favorite items, plus plenty of free gifts with purchase.
Frugal Tip: Check Macy's site for deep discounts on Macy's Beauty Sampler Boxes. These boxes are typically offered via a monthly or annual subscription, but sets from months prior are oftentimes on sale for only $15. The only caveat? The $5 coupon inside them is no longer valid, but the boxes (valued at up to $100) net you seven deluxe beauty samples with no strings attached.
6. Compare Macy's coupon codes.
It's no secret that our members love to save, and coupon codes are always on our radar. One thing to keep in mind with Macy's is that the store sometimes offers two or more coupon codes at a time. These unfortunately don't stack, but one may prove better than the other depending on what you're buying. For example, you may have a choice between taking 20% off your purchase or $25 off $50+ instead. Always double-check our Macy's store page or browser extension to make sure you're not overlooking bigger, better ways to save.
7. Earn and redeem Macy's Star Money.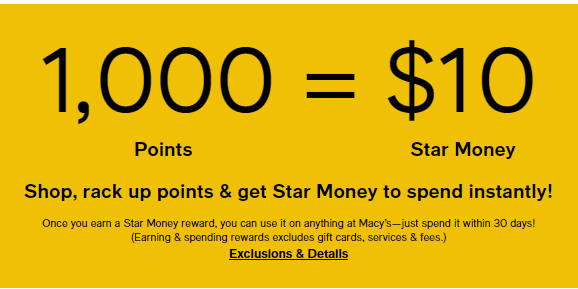 Star Rewards members rack up points on all their Macy's purchases, and those points turn into Star Money that you can spend instantly on practically anything storewide -- even designers that rarely go on sale.
Once you reach 1,000 points, you'll receive $10 in Star Money. But Macy's regularly holds Star Money Bonus Days, which are special days that let you earn rewards faster. Cardholders are typically given 20 bonus points for every dollar they spend, which translates to $10 Star Money for every $50 spent with their Macy's card. Other rewards members can score 10 bonus points per dollar for a $10 reward for every $100 spent instead.
Frugal Tip: Star Money does have a time limit and expires one month after it's been issued, so be sure to spend your reward within 30 days.
8. Open a Macy's credit card.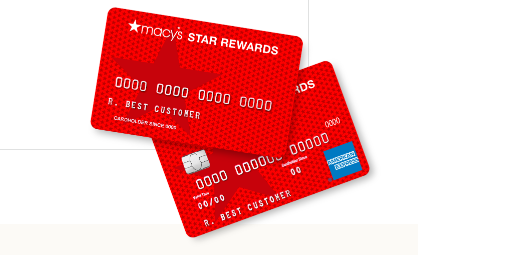 If you're a Macy's regular who spends a decent amount of money at the beloved retailer each year, then opening a Macy's credit card could be a wise move. There's no annual fee, and just opening an account will earn you a two-day savings pass for 20% off for a total savings of up to $100. You'll also receive up to 5% in rewards on Macy's purchases plus occasional Star Passes, which are special savings opportunities just for cardholders. Gold and Platinum members even receive free shipping on all orders with their Macy's card.
Just keep in mind that the APR is currently 26.24%, so only consider opening a charge card if you can pay the balance off in full each month.
9. Score the very best cash back.
What makes a good deal even better? Cash back, of course! At BeFrugal, we offer highly competitive cash back rates to ensure you're getting the very best prices on all your Macy's purchases.
Frugal Tip: We've made it easier than ever to calculate your final price after cash back by crunching the numbers for you. Our featured deals always include price breakdowns showcasing how much cash back you'll receive as well as the item's final price after your cash back is applied.
How to Boost Your Macy's Savings with BeFrugal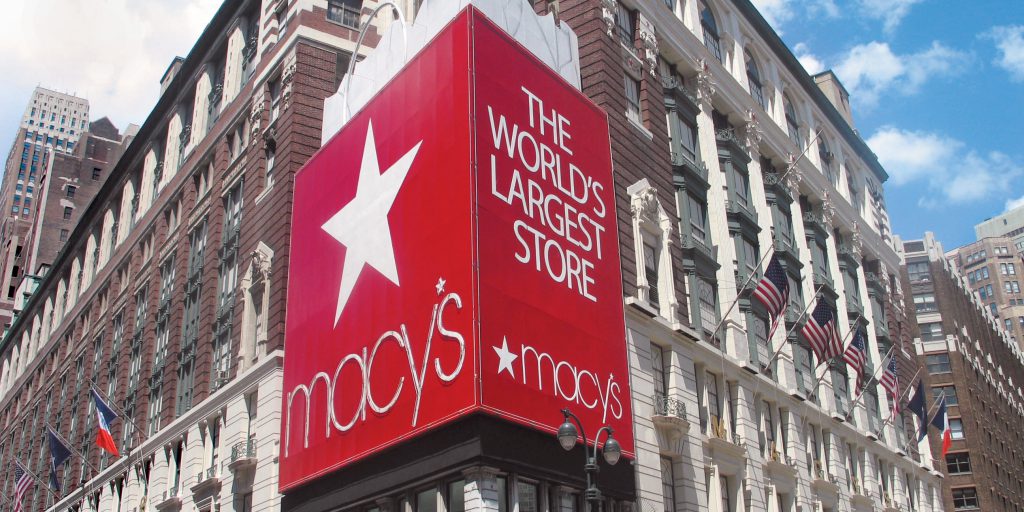 At BeFrugal, we make it easy to maximize your Macy's savings. The following tips and tricks can help you unlock our site's full potential:
Install the BeFrugal browser extension. This one simple step helps ensure that you never miss coupons and cash back while shopping at Macy's. Our browser extension lets you instantly activate cash back, view current promo codes, and shop the latest Macy's deals catching our members' attention.
Double-check the fine print. Before you click through to score cash back at Macy's, it's a good idea to double-check Macy's cash back terms. Cash back isn't available on select brands (e.g., Apple), although most items do qualify sitewide. You may also notice bonus cash back rates for certain categories, which means select departments can earn you double or even triple cash back. Cha-ching!
Shop our bonus cash back events. Speaking of earning extra cash back, keep an eye out for our cash back bonus events to save even more at your favorite stores -- Macy's included. We regularly boost our cash back rates at various retailers to give you even more reason to shop. These events are available for a limited time only, so be sure to act fast when you see them go live.
Spread the word. Refer other Macy's shoppers. Our Refer-A-Friend program lets you score $10 for every qualified referral you make to BeFrugal. Even better, your friend will receive a $10 sign-up bonus of their own.