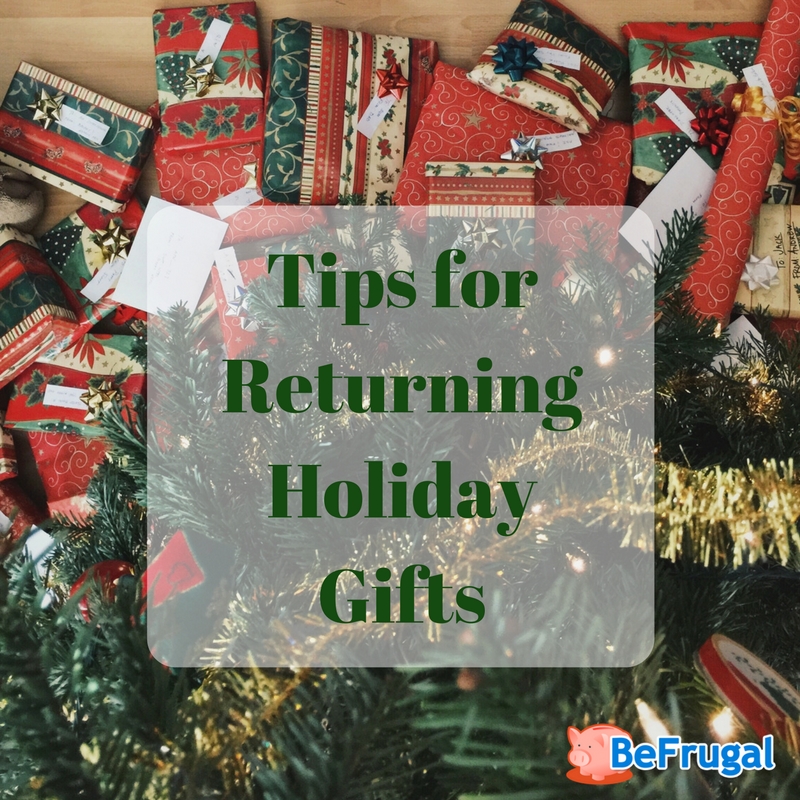 The holidays are over and now we can all enjoy our wonderful gifts. However, in case you received an item or two that you already have, or are not particularly fond of, we have some tips on how to successfully return these gifts without any trouble.
Receipts 
When returning a gift, having a gift receipt on hand is very helpful. The gift receipt helps the store keep track of what you're returning and makes the process a lot easier. But for those who never received a gift receipt or even lost theirs, there are still stores that will allow you to return your gifts without one. Stores like Target, Macy's, and L.L. Bean are just a few examples of stores that do not require a receipt when you return an item. Before returning your gifts, make sure you go online and check the store's return policies so you know what to expect.
Return ASAP
Many stores are more lenient with returns if you do so right away and the item is still new and in its original packaging.  If you wait too long to make your return, you may not be allowed to make any exchanges. Much like with receipts, we suggest checking a store's return policy to see how much time you have to return an item. Some stores like Walmart, Sears, and Best Buy even have extended return policies for items purchased during the holiday season. Find out beforehand what the cutoff date is for returns to help save you time and return your gift easily.
Online Returns
If you are returning a gift that was purchased online, there are other aspects to consider. First, you need to find out if the store where the gift was purchased allows you to do an in-store exchange. If not, you should get ahold of the order number, since most places won't allow you to return online items without one. Much like in-store purchases, online items also have time limits on how long you can wait to return a gift.
Be Aware of Restocking/Return-Shipping Fees
While returning gifts can be pretty simple, there are also times were you might have to pay a fee. Some products, especially expensive electronics, will charge anywhere from 10-25% of the item's cost for a 'restocking fee'. For online orders, some stores will hold you responsible for paying for the shipping.
Re-Gifting
If you are unable to return a gift, there is still a way you can find a home for it. If you have no uses for the item but know someone that does, save the gift for them instead. This will save you money and hassle the next time you need a gift idea!