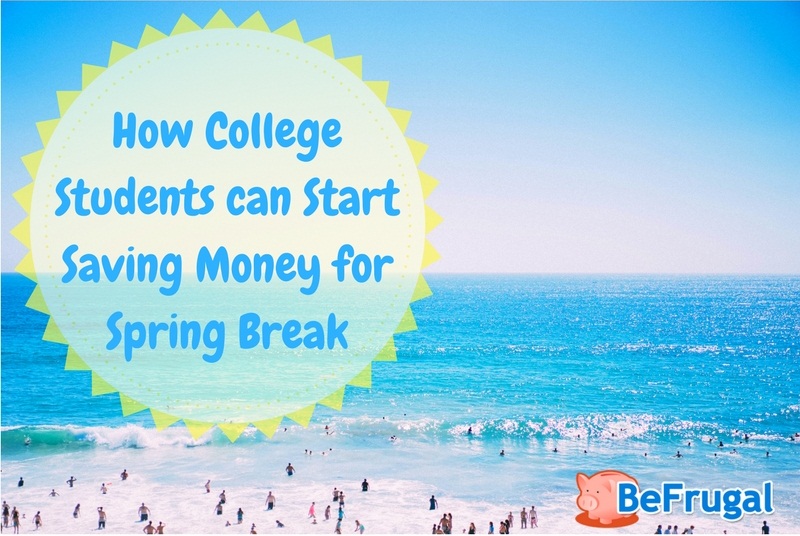 Spring Break is approaching and it's time to start thinking about how to save money in case you're taking a trip. We put together a list of tips that will help you put money aside in the months ahead so that you won't have to struggle to pay for your vacation.
Part-time Job:
If you don't already have one, a good way to make extra cash is to pick up a part-time job or a "side gig". Places like malls and restaurants usually have jobs with flexible scheduling so that you can work around classes or on the weekends. These jobs also have shorter shifts than regular jobs, so you won't use too much of your free time while still getting an opportunity to make extra cash on the side. If you already have a part-time job, see if it is possible to temporarily pick up extra shifts.
Student ID Discounts:
As a college student, one of the best ways to save money is to use your student ID. While saving money for your trip, find out a list of places that offer student discounts so that you know which stores can give you special deals. Retailers such as Banana Republic, J.Crew, and Forever 21 offer generous discounts for anyone who presents a student ID at the register. You can even get discounts on restaurants like Arby's, Burger King, and Qdoba.
Travel in Groups:
When it comes to traveling, often the more people you travel with, the less you have to spend. Look for special group rates on hotels and tourist attractions. If you are looking into using a website to rent someone's home such as Airbnb or HomeAway, these options are often less expensive than hotels, plus you can save even more money if you are splitting the cost with others.
Cheaper Destinations:
Another way to help you save money for a Spring Break trip is to choose a cheaper destination. Try places like Myrtle Beach, South Carolina or Daytona, Florida where the weather is beautiful in the spring and hotel rates are lower than other more popular destinations. If you are less concerned with weather and more interested in tourist attractions, Washington D.C. has 19 free museums and galleries. If you would like to travel to Europe but can't afford to, a great alternative would be a city like Montreal, which is heavily French-influenced and offers a great deal of culture and history.
Road Trips:
Road trips are a great way to explore many different areas without spending too much money. Grab a few friends and make a list of places everyone would like to visit. Each person can take turns driving and pitch in for gas money. To save even more, travel to destinations with campgrounds so you will have a place to rest at night without paying as much as a hotel.
Early Booking:
One of the best ways to get a good deal when traveling is to book your tickets and hotel as early as possible. The closer you are to your travel date, the more you are likely to spend as rates rise. Start researching flights and rooms early so you can put money down ahead of time and aren't forced to overpay later on.
Cash-Back Deals:
Before you start paying for plane tickets and booking your hotel, check out what cash back deals you can get on our website. BeFrugal updates new cash back deals every day to help you save money when traveling. These include deals on Virgin Atlantic, Crowne Plaza Hotels, Ramada Hotels and more.
Take a look at these deals below: