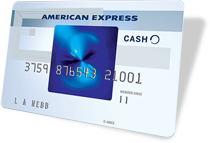 It's no secret that credit cards are more than just plastic money. They can offer a lot of benefits, from extending manufacturer warranty, to covering rental car insurance coverage, to providing travel protection, and so on so forth.
But credit cards can also do something else: They can save us money. Reward credit cards offer either cashback or returns in form of points or airline miles. Whatever their currency of choice is, the message is always simple: Spend more and get more back. And it's true. While the industry standard for cashback is meager 1%, some credit cards, like Discover It and Chase Freedom offer as much as 5% cashback in some categories that rotate every quarter. Coupled with cash back from BeFrugal.com, for example, the savings can be tremendous.
However, a word of caution before we proceed.
Reward credit cards can afford to be so generous because, as a rule, they carry a higher APR and an annual fee. That means, if you do carry a balance from month to month, you will, eventually, pay more for the privilege to receive these great incentives. It's between you and your calculator to decide whether or not you're getting ahead using reward credit cards if you carry a balance from month to month, but many industry experts believe that in the long run you're losing. Although, there are some reward cards that also have low interest rates, like Penfed Platinum Rewards card, for example. In any case, do your research first.
So, what kinds of reward cards are out there? Roughly, they are four major groups.
General cash back cards like Discover it or Citi Dividend
Points credit cards like Citi Thank You or Chase Freedom
Retail credit cards like the ones from Kohl's or Macys
Travel credit cards, whether general like Capital One Venture or Barclaycard Arrival, or co-branded like Citi AAdvantage or Chase Marriott
So which ones to choose? That depends on your shopping habits. Do you have a favorite store? Then it's useful to have that store card because they often offer additional savings to their members. Do you want to collect points that you could use across different retailers? Then, general cash back or points cards are your answer. Like to travel? Then, you're in luck because travel credit cards can get you enormous benefits, in terms of huge sign up bonuses and, in case of hotels, elite status that makes you eligible for some wonderful perks. Since I will never say no to free travel, these cards are what I'm mostly interested in, although I won't turn my back to other cards that save me money.
Whatever you choose, make sure that cashback does not drive your shopping habits. Make it the other way around and you will be fine.
This is a guest post by Andy Shuman, a credit and travel expert who blogs at www.Lazytravelers.net. He enjoys writing and blogging during and between trips that he enjoys free of charge mostly due to creative use of credit card offers. He's an author of bestselling books from Lazy Traveler Handbook Series available on Amazon. When he's not traveling, he lives with his beautiful wife and daughter in Brooklyn, NY.