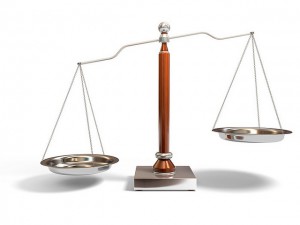 We decided to compare BeFrugal's coupons, cash back, customer service and sign-up requirements with website Ebates. Here is a simple chart that lists the services offered at each website, and below we break down how they compare:
BeFrugal.com
Ebates
Coupons
Online Coupons
50,000 stores
2,333 stores
Printable In-Store Coupons
Yes
No
Printable Grocery Coupons
4,000+ stores
None
Restaurant Coupons
250+ restaurants
None
Online Coupon Quality
Guaranteed to Work
No guarantees
Exclusive Local Deals
No
No
Cash Back
Number of Stores
5,000 stores
2,333 stores
Best Cash Back Guarantee
Yes, 125% match
None
Cash Back on Exclusive Local Deals
Yes
Yes
Customer Service
Email Support
Yes
Yes
Live Chat
Yes
No
Sign-up
Credit Card required?
No
No
Free Membership?
Yes
Yes
What's required to sign-up?
Email address
Email address
Sign-up Bonus
$10
$10
Referral Bonus
$10
$5 Base Bonus
Coupons
BeFrugal offers online coupons from approximately 50,000 stores. Ebates offers online coupons from 2,333 stores. Both Ebates and BeFrugal offer restaurant coupons. BeFrugal also has printable in-store and grocery coupons available; Ebates does not have these types of coupons on its site.
All online coupons are Guaranteed to Work for each of the 5000+ stores in BeFrugal's cash back program.
Ebates does not offer any guarantee.
Cash back
BeFrugal offers cash back when shopping at 5,000 different stores, and will match 125% of a higher cash back rate through its Cash Back Guarantee. Ebates provides cash back for 2,333 stores on its site. They do not offer a guarantee on cash back rates.
BeFrugal and Ebates both offer cash back on exclusive local deals (through Groupon or similar).
Customer Service
BeFrugal and Ebates both provide email support to customers.
BeFrugal also offers live chat support from 8:00am – 4:30pm EST Monday through Friday. Ebates does not have live support available.
Sign-up Requirements
In order to sign up for BeFrugal or Ebates, only an email address is required. For both sites, membership is free, and you do not need to enter any credit card information. BeFrugal offers a $10 sign up bonus, and a $10 bonus when members refer a friend. Ebates offers a $10 sign up bonus, as well as a $5 base bonus when you refer a friend, with the potential to earn more through a tiered program.
*This post was updated in November 2017.
Photo credit to winnifredxoxo