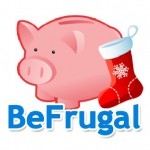 Boston, MA – BeFrugal.com today released survey results that revealed most Americans will make significant sacrifices to save stress, time and money on holiday shopping.
87% of holiday shoppers would agree to give up something for a month in order to receive discounts; in fact, around half of those willing would give up watching football (55%), social media (52%), alcohol (48%) or chocolate (47%) to save money. Approximately a third of shoppers would even sacrifice an hour of sleep each day (33%) or sex (28%) to enjoy holiday discounts!
Holiday shoppers look to reduce stress, save time and money
According to BeFrugal's survey, the holiday season causes stress in over five in six Americans. Of those stressed, 65% find crowds of shoppers stressful, and 55% are stressed when finding parking and battling traffic. For two in five Americans stressed by the holidays, a cause of anxiety is a concern about going over holiday budgets.
Saving time is also important to American shoppers this holiday season. 24% of stressed shoppers say fitting in time for holiday shopping is a source of anxiety. Given the possibility to save at least 24 hours during holiday shopping, 62% would choose to spend that time resting, relaxing and sleeping. Nearly half would spend quality time with loved ones. And finally, 20% would devote the saved time to enjoying more sex.
Deals and discounts are top of mind this season
Saving money on holiday shopping is a high priority for Americans this year. Nearly nine in ten are interested in using deals and programs to shop, and 68% of deal-seekers would like to be able to use both coupons and earn cash back rewards on the same purchase.
About BeFrugal.com
BeFrugal.com offers solutions for shoppers looking to save stress, time and money this holiday season. BeFrugal.com is a free coupon and cash back website where you can shop at your favorite stores while saving an average of $27 per order and earning an average of 7% cash back. Holiday shoppers can combine coupons and cash back for maximum savings at over 4,000 stores when they shop online this year. To learn more or to sign up for free, visit www.befrugal.com.
###
About the Holiday Shopping Survey
The BeFrugal Holiday Shopping Study was conducted by omnibus.com between November 4 and 11, 2014 among 1,028 nationally representative Americans ages 18 and over, using an e-mail invitation and an online survey. Quotas are set to ensure reliable and accurate representation of the entire U.S. population ages 18 and over.