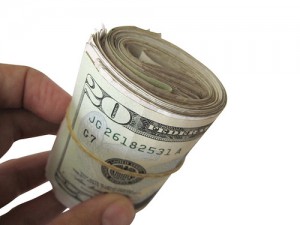 With colder months quickly approaching, this week's crop of money-saving articles focuses on grocery shopping (colder temperatures mean cooking more at home), Halloween and the impending holiday shopping season.
Hot off the press! Popular music streaming service Spotify announced today a family plan to help you save money.
Kiplinger offers tips to save money on Halloween, from costumes to candy to decorations.
TIME collected 29 tips to save you hundreds of dollars on groceries…
… and Bankrate put together a quick video full of tips to save money on your groceries, in case you're looking for more.
It's not too early to prepare for the holidays. Here's how to save money early for holiday shopping, via US News.
Here are a few DIY projects to cut costs at home from the Motley Fool.
Bunker down and save up!